Ventura College of Law | Water Panel
Ryan Blatz spoke about drought and how water related issues are affecting Ventura County.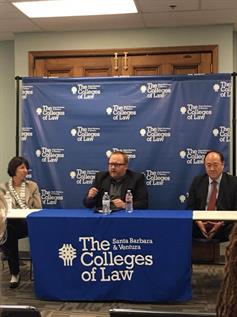 Ojai Rotary West | Ojai Water Update
Guest speaker, Ryan Blatz, provides an Ojai water update to the Rotary Club of Ojai West in 2017.
Ojai FLOW | Nordoff High School
Ryan Blatz provides an update to Community on Golden State Acquisition in 2014.
Ojai FLOW | Matilija auditorium
Ryan Blatz represented the community and Ojai FLOW against Golden State Water at the public hearing held by Casitas Municipal Water District in March 2013.